Ross Parker
Vice President and FSAG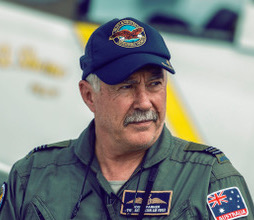 My Five decades of professional aviation and committee involvement in not-for-profit institutions have been most rewarding and I am keen to use my experience to assist the members of the Caboolture Aero Club as a member of the CAC committee.
During my 14 years of RAAF service my operational tours were on Caribou, BAC1-11 and B707 aircraft all now retired from service! I then spent 32 years flying for Cathay Pacific Airways out of Hong Kong on B747 and B777 aircraft.
For the past 25 years I have been involved with the Caboolture Airfield, initially through the Wirraway/Mustang syndicate and nowadays as Warplanes Pty Ltd operating the Wirraway and T-28 Trojan. I am a warbird enthusiast and a member of other local aero clubs including Gympie and Watts Bridge. I am also a member of TAVAS and AAHC at Caboolture.
Over the past 20 years I have served continuously on numerous committees, both in Australia and overseas, in a variety of roles from general committee member to president/chairman so I understand the management and corporate governance issues faced by clubs and associations such as ours.
I am currently on the boards of:
Caboolture Aero Club (Vice President)
Caboolture Flight Safety Advisory Group (co-convenor)
Caboolture Warplane & Flight Heritage Museum (President)
Warplanes Pty Ltd (Director)
Queensland Warbird & Vintage Aviation Association
Australian Warbird Association Limited (the national administrator of all warbird aircraft)
Upper Freeman of the Honorary Company of Air Pilots (formerly GAPAN – an international society of professional aviators)
I was elected to the CAC committee one year ago. I have been one of two pilots who make up the Flight Safety Advisory Group at Caboolture and we have worked hard to highlight the many safety and operational issues faced by our pilots. This has been most rewarding, and I hope to continue in this role.
During this past year I was appointed to fill the vacated position of Vice President and I'm pleased to nominate for this position in the election at our upcoming AGM.
Although the current committee has been busy with a wide range of issues during the past year, there is still much work to be done to improve the condition of the airfield and the club's administration.
I have been proud to serve on the CAC committee and I believe we have grown to be an effective and cohesive team that will serve the club well into the years to come so I urge you to support any of the current incumbents should they seek re-election.
Peter Coburn
President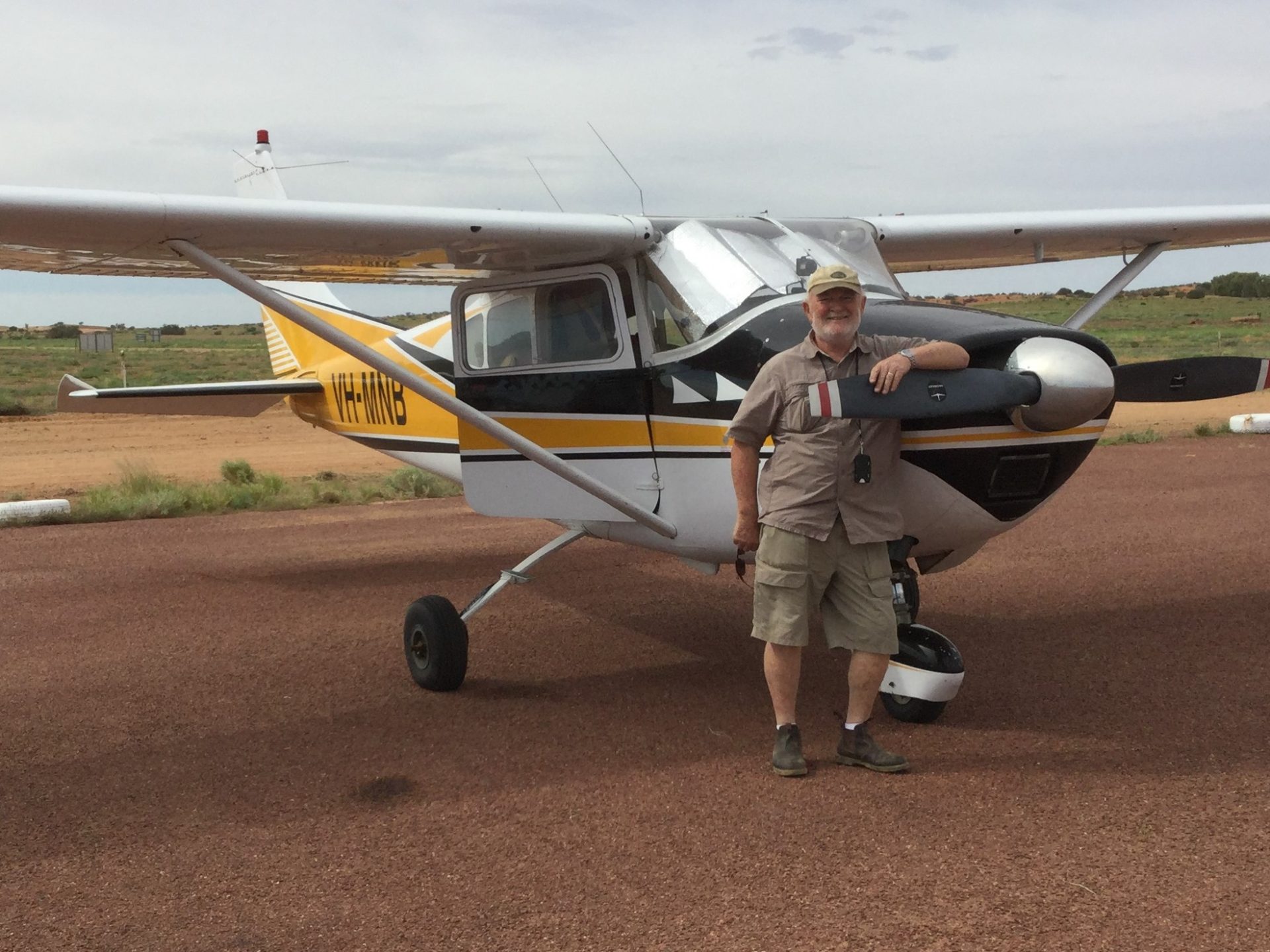 Peter's interest in aviation began with a flight in a Chipmunk, flying model aeroplanes, kites and other boyhood activities that led to a career as an air traffic controller, private pilot, aircraft owner (C182C) and now as an executive of the Caboolture Aero Club.
Voluntary service on the airfield mowing team in 2018 became the entry point to joining the Committee and subsequently taking on the Treasurer's role for a year and now representing the Club as President of a progressive airfield management team.
Grass roots experience with private ownership and operating an aircraft from YCAB continues to aid in understanding member expectations and the importance of good communication and harmony across the airfield's diverse flying community.
Peter's career in aviation has been focused on safety management disciplines and that is now providing good guidance for the committee who are working as a team navigating a successful future for the club.
Mark Kyle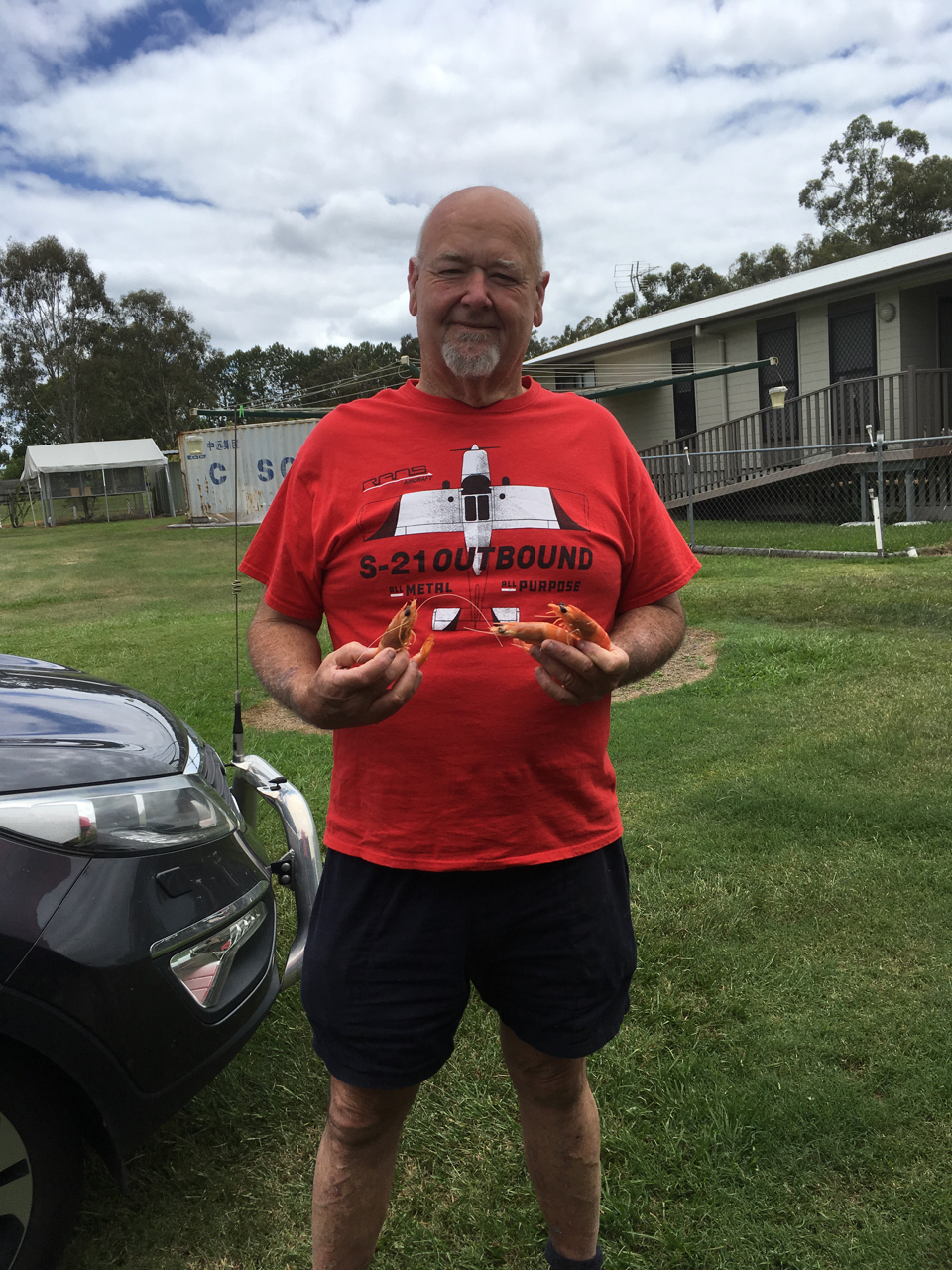 I have two trades, electrical fitter mechanic and radio technician. I started my own company in 1988  doing radio comms sales and service , I sold off that company in 2016 and now do design and development in electronics for a local company at Woodford.
I started flying back in the early 1980's in gliders mainly at Kingaroy then in the mid 1990's started my PPL down at Redcliffe in a C172. I found RAA flying in 2008 and started building my own aircraft in 2010 a Savannah VG XL. I am currently rebuilding a wrecked Savannah S model that is almost ready to fly again and as soon as it is flying I have a new RANS S-21 kit here to start building. My interests are electronics, CNC machining and aircraft building and flying.
Caboolture Aeroclub Nomination Biographies AGM 14 November 2021
Has been flying for nearly 40 years and a member of CAC for approximately 5 years and fly and hangar my Bushby at Caboolture. I'm a keen advocate for all facets of private and commercial general aviation and will provide a role in the club's committee to help the members achieve the 8 objects of the club for the clubs stakeholders.
Timothy Jay
Tim Jay graduated from the RAAF Academy in 1978 with a degree in Aeronautical Engineering from Sydney University. He was posted to No. 3 Aircraft Depot at RAAF Base Amberley, Queensland, where he was responsible for technical staff overhauling and repairing the TF30 jet engines of the RAAF's F-111 aircraft.
In 1982, Tim was accepted into pilot training, on No. 120 Pilots' Course. Following graduation, he was posted to No. 37 Squadron at RAAF Base Richmond in NSW, flying C-130E Hercules aircraft. After obtaining his captaincy on the C-130E, Tim returned to engineering duties, including a posting as the Senior Engineering Officer (SENGO) of No. 1 Flying Training School (1FTS) and a pilot for the RAAF Museum, flying Winjeel and Harvard aircraft.
Tim resigned from the RAAF in 1994, to undertake a degree in law at Bond University. Graduating in 1996 with first class honours, he proceeded to Emory University in Atlanta, Georgia, USA, where he completed a Masters' degree in law. Following graduation from his LLM course, Tim secured an internship with the Federal Aviation Administration in Atlanta and, eventually, a position as an associate with the Wall Street law firm Shearman & Sterling LLP in New York City.
In 2000, Tim moved to Hong Kong, where he worked for the international law firm Coudert Brothers. Returning to Australia at the end of 2001, Tim worked for law firms in Sydney and the Gold Coast before accepting a position as an Assistant Professor with the Law Faculty at Bond University, where he remained until retiring in September 2012.
Having rejoined the RAAF as a Reserve Legal Officer, Tim now provides legal advice in the areas of commercial and intellectual property law to the Office of General Counsel – Commercial within the Australian Defence Force in Canberra. He also acts as a consultant to Provest Law on the Gold Coast.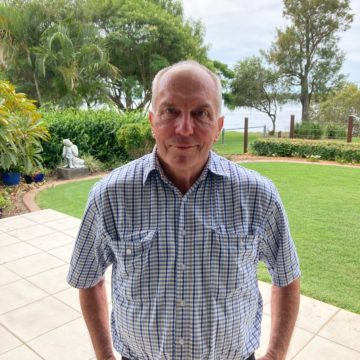 I am a retired engineering manager having previously worked for Qld Main Roads, various local governments (including Caboolture and Moreton Bay) and a few engineering consultancies.
My relevant infrastructure experience includes developing multi million dollar infrastructure capital works programs, designing drainage works, managing the maintenance of rural road networks and undertaking road safety investigations. I have also been involved in the management of a few council airports including Thangool, Maryborough and Nanango.
I own a Piper Tomahawk and my wife and I live nearby at Sandstone Point. I look forward to contributing to the committee.
Paul Strike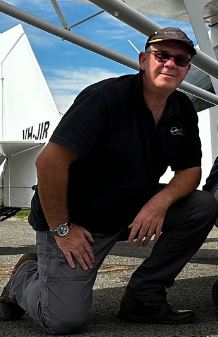 Joining the Australian Defence Force in 1982, Paul obtained experience as an Avionics Technician on DHC-4 Caribou and F111 with time on GSE and aircraft restoration with the RAAF Museum.  After 16 years in the RAAF, Paul worked in the Middle East as a contractor the the Royal Air Force of Oman and lead a team to develop a Full Electronic Aircraft Records and Tracking System.   Upon completion of this contract, Paul worked in Canada obtaining a Canadian AME License.  4 years in the far north of Canada based in Yellowknife and then 2 years in Alberta including work with Bombardier Approved Maintenance Facility "Field Aviation" as the Avionics Manager.   Moving back to the Southern Hemisphere, Paul worked FIFO in PNG for 8 years ending as a Senior Base Engineer for an operation supporting the OKTEDI mine with three Dash 8 aircraft.   Returning to Brisbane to work with QANTASLink for 6 years until COVID suspended the contract.   Paul holds aircraft maintenance qualifications in Australia, Canada and PNG, a Grade 1 Flight Instructor Rating with CASA, RAAus Senior Instructor rating, a Canadian PPL and a FAA Private Pilot Certificate.   Paul is passionate about addressing Loss of Control prevention and appropriate aircraft maintenance processes.   He and his wife Karen have been long time members of the Caboolture Aero Club and are passionate about helping people become safe and responsible aviators.